Hallmark Baptist Church was established with the Great Commission in mind and has been built on that foundation for almost 70 years.  Hallmark has been led by eight pastors, each of whom has been used by God to equip the church to reach out to the Fort Worth area and around the world.
1947 – Our Beginning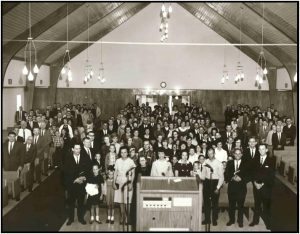 The Church was organized as the Faith Baptist Church with 12 charter members. Rev. Jesse L. Cockram began Faith Baptist and pastored from 1947 – 1948.  The church was located in the 7th League Civic Building at the corner of New York and Maddox Streets.
1949-1956 – Morningside Drive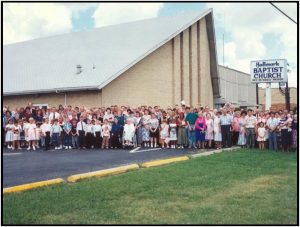 Rev.  Roy N. McInnis was called as pastor in 1949 until 1956, and the church moved to the corner of  Morningside Drive and South Freeway, changing its name to the Morningside Baptist Church.
1964 – Hallmark
Dr. Alvis Edmonson led the church from 1956 until 1976.  Under his leadership, the church relocated in 1964 to 7300 S. Freeway and was renamed Hallmark Baptist Church.  In 1972 a two-story educational wing was added, and the Faith Promise Missions program was started.  During Bro. Edmonson's 20-year ministry the church experienced wonderful growth.  Nearly two hundred missionaries were added to the regular support of the church.
1970s-1980s
Bro. Raymond Dunn was called as pastor in 1976, and a Family Center was constructed to expand the ministry opportunities to the community and church family.
Dr. Bob Baird led the church from 1981 until 1986, pastoring the church until he accepted the position as Missions Director for the Baptist Bible Fellowship International in Springfield, MO.
1990s – Risinger Rd. Campus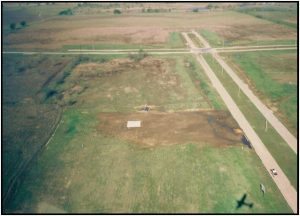 Rev. Ed Walls pastored at Hallmark from 1986 until 1994.  He led the church to purchase 12 acres of prime land on Risinger Rd. near Hulen Street in December 1990, with a vision of building and relocating.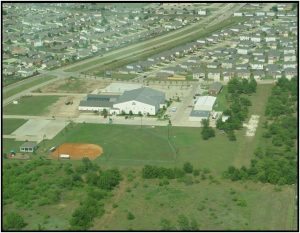 In March of 1994, Rev. Mike Haley was called as pastor.  Pastor Haley led Hallmark to relocate and through several building programs in his 22 years at Hallmark. He retired in June 2016.
Today
In July 2016 Pastor Jon Haley was called as pastor of Hallmark. Pastor Jon has been in ministry for over 20 years and was previously on staff at Hallmark from 1997 to 2010.
As you can see, Hallmark has a rich history and a bright future.